SIA Philadelphia Car Barn Tour:
Newkirk Viaduct Monument
The 1838 completion of the Newkirk Viaduct gave the PW&B access to Philadelphia.
Matthew Newkirk was president of the Philadelphia, Wilmington & Baltimore Railroad.
At first, horses pulled trains over the viaduct
for fear that sparks from steam locomotives would set fire to it. 1
Joel Spivak collection
Update 2016: The Newkirk Monument has been moved. Read all about it at Hidden City Daily.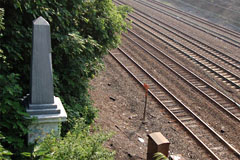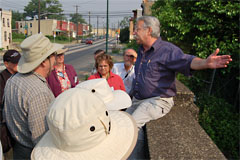 Click on these images for larger views.

Location Map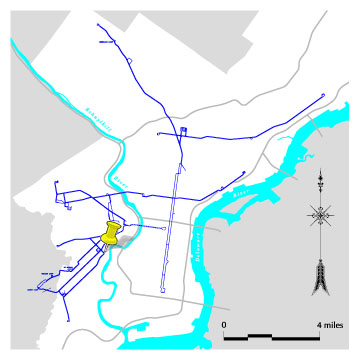 Return to the SIA Car Barn Tour Index page.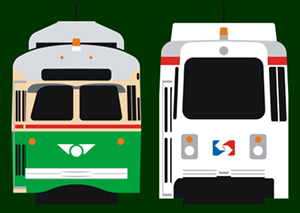 Return to Philadelphia Trolley Tracks main page.