SIA Philadelphia Car Barn Tour:
Strawberry Mansion Bridge
Portions of the Fairmount Park trolley utilzed the abandoned rail bed of a "gravity railroad"
that had been built to carry visitors to the 1876 Centennial Exhibition.
Another portion was built on the abandoned 1834 incline plane of the Philadelphia & Columbia RR.
The original 1896 trolleys, which never were equipped with air brakes,
were used until the last day of service: September 9, 1946.
Joel Spivak collection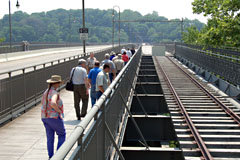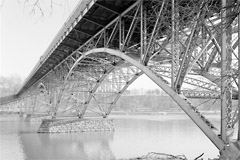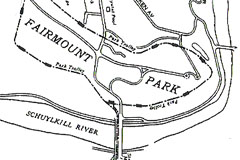 Click on these images for larger views.
Location Map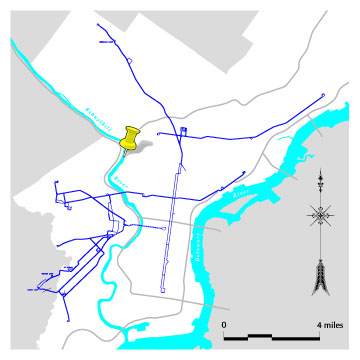 Return to the SIA Car Barn Tour Index page.


Return to Philadelphia Trolley Tracks main page.