SIA Philadelphia Car Barn Tour:
Woodland Shop
SIA conference attendees are treated to a ride on Woodland Shop's transfer table.
The transfer table carries trolley cars to repair bays in the depths of the facility not otherwise accessible.
The table is powered by the same 600 volt direct current that energizes the trolley wire.
June 8, 2007, Mike Szilagyi photo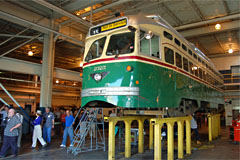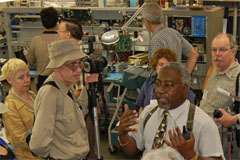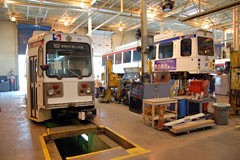 Click on these images for larger views.

Location Map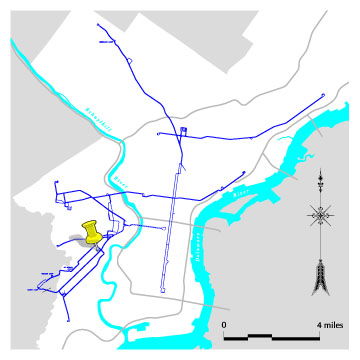 Return to the SIA Car Barn Tour Index page.


Return to Philadelphia Trolley Tracks main page.