Philadelphia Trolley Tracks:
Route 23 Trolley Tour


1947 PCC 2741 northbound on 11th Street at Market Street.
This car survives today as PCC-II 2325.
The sign with green wings to the left marks a stop
of the short-lived Route 51 "Welcome Line" trolley service.
Harry Donahue photo, Spring 1987


Return to the Route 23 Tour index page.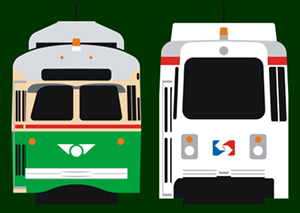 Return to Philadelphia Trolley Tracks main page.